ENTERTAINMENT
Gossip
Ni Uongo ~ Kenyans not convinced by Georgina Njenga explanation after new details emerged
Baha Machachari (Taylor Mbaya) baby mama Georgina Njenga has become an internet sensation following her raunchy video that has gone viral.
In the leaked video, Georgina is seen flaunting her curves in birthday suit.
While speaking to Kenyan 'tea master' blogger Edgar Obare, Georgina has maintained that the clip was recorded when she was 17 years.
Georgina claimed that the clip must have been leaked by a guy she was in love with,  who was a student at Kenyatta university, Ruiru campus.
According to Georgina, the guy was jealous of her relationship with Tylor Mbaya and must have released the video to win back her back.
In his response, the guy identified as Dan has denied the allegations of leaking the video. According to him, the accusations are baseless, unless Georgina has a no solid proof.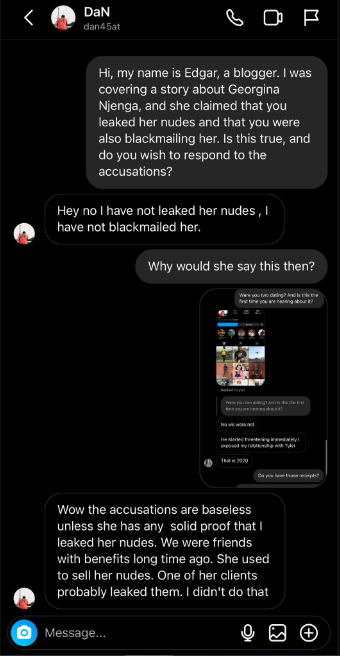 Kenyans not Convinced by Georgina Njenga Story
A section of online sleuths have however appeared not to be convinced by Georgina Njenga story.
The hawk-eyed 'online detectives' have retrieved old photos Georgina Njenga when the clip was allegedly recorded.
According to their observation, the old photos do not display some of the tattoos that are seen on her body in the clip.
Also Read: Meet most beautiful police officer in Kenya